Sanaz; Frongnerveien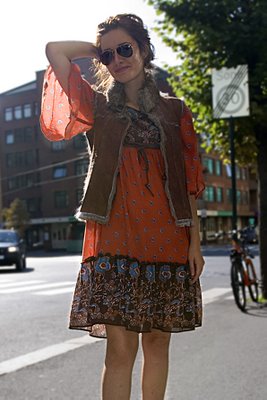 She was smilingly bouncing down the street today, and had this amazing energy so I couldn't let her get away.
When we started talking she told me that she designs fur vests (as the one in the picture) so I predict you will see more of this girl in the near future.
She gets her inspiration from traveling and from her Persian/Indian background, the idea behind the fur vests (made of rabbit and sheep) came out of one of her mom's old jackets which were possible to wear inside out, very practical and smart.
So all in all it was worth the effort getting out today, despite feeling like my head got stuck in a bowl.
-Hilde